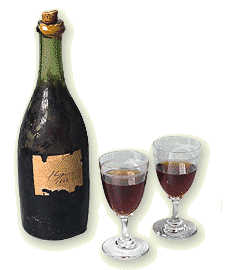 Chypre 1845

The animation



I am François Audouze. I have managed companies in the industry, and wine is only a hobby, and a passion. I have collected rare wines for more than 30 years. I am well known in the world of fine wines, and I have tasted some thousands of very old wines, the oldest being from 1769.

I have opened all the wines that I have served, so it gives me a great experience to present the wines on a table in the most perfect condition.

As I attended the nicest restaurants, the chefs became my friends, and they create for my dinners exclusive recipes, which make combinations wine and food which are unparalleled.

I participate to every dinner and I explain, if necessary, how to enjoy best an old wine. Each participant should find the greatest pleasure, whatever his knowledge on old wines is. Everyone should feel relaxed..

After dozens and dozens of great official wine-dinners, I can assure you that many participants declare that it was the best dinner in their life.

Read the stories of some of my dinners, and go to next dinners.