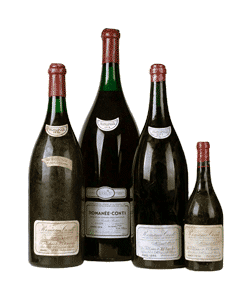 Different volumes of Romanée-Conti

Financial rules



Your registration on this site is not definitive. The confirmation will exist after an exchange of emails.

The integral payment of the dinner has to be made one month before the dinner. The registration is not definitive before the payment.

In case of cancellation after payment, a comprehensive examination will be made. But there will be no restitution if the cancellation is made within fifteen days before the dinner.

When a wine does not seem to be acceptable to me, I will change it for another wine of a similar quality. It happens very rarely and generally, in that case, the change is in your favour.

If by an extraordinary eventuality the dinner could not occur, all the money received will be sent back, except in the case that the extraordinary event would occur after the opening of the bottles.

You may ask any question by using the contact procedure on this site.

Every document, text or picture of this site are the property of wine-dinners, and should never be copied or reproduced without our permission.