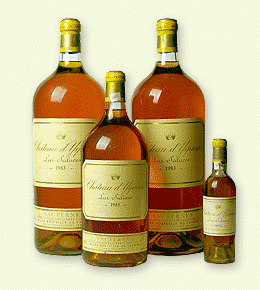 Different volumes of Château d'Yquem

Payment



When you decide to register for one or more seats of a dinner, you fill the registration form.



When your registration is confirmed, you must pay 100% of the invoice, taxes included, with a VAT of 19,6%. This is clearly indicated on the invoice.

The way how to pay will be indicated in the email of confirmation. The remaining 50% should be received, whatever the postal delay is, ten days before the dinner. The payment represents the price for food and wines.

The total payment must have been completed one month before the dinner.

The cigars and alcohols should be paid directly to the restaurant. Cigars can only be smoked if the restaurant and the other guests allow it. We take no responsibility for the trip back to your hotel or your home.

Please conform to the laws concerning driving a car after a consumption of alcohol. The way to cancel is exposed in the page financial rules. If you have any question please feel free to use the contact sheet.

Now it is time to go to: my next dinners.